'Social Metastasys' - the new video single by Metastasys DC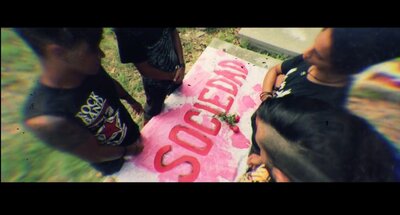 Metastasys DC present a new video single called 'Social Metastasys'. Read their original statement:
'Esta es nuestra declaración, desde nuestra trinchera musical... The war inside my world.

"Hasta cuando vamos a aguantar
Hacia donde vamos a parar
Este infierno y está destrucción"

Social Metástasis.'
The album is available for download at Green Bronto Records Shop.
Buy the album on Bandcamp
Find your streaming source here: Stream
Klicken Sie hier, um die Inhalte von "youtube.com" anzuzeigen.
Beim Aufruf gelten abweichende Datenschutzbestimmungen der Webseite "youtube.com".
more information
Veröffentlichung
news image
more news