Into the Emptiness with Claim HG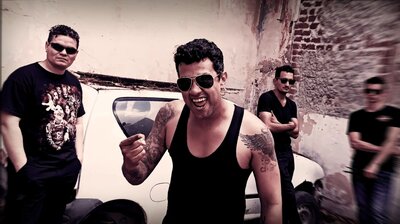 CLAIM HG - Metal from Holguin, Cuba -present their third video 'Into the Emptiness' taken from their debut album "In Your Face" which is out since April 9th.
Buy it on Bandcamp
Buy it in our Shop
Find your streaming source here: CLAIM HG
Check out the video and subscribe to our YouTube channel:
Klicken Sie hier, um die Inhalte von "youtube.com" anzuzeigen.
Beim Aufruf gelten abweichende Datenschutzbestimmungen der Webseite "youtube.com".
more information
Veröffentlichung
news image
more news